Helmet Fitting
Buying a helmet online or instore should be easy - you only need to know the circumference of your head.
Follow the instructions below to measure for your size. Most helmet manufacturer have their own interpretation of helmet sizes, but they are all based off the circumference of your head.
HOW TO MEASURE YOUR HEAD.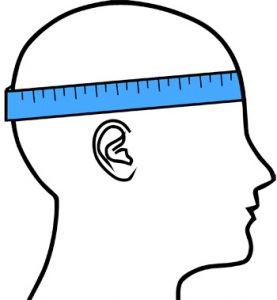 The best ways to measure your head is with a soft tape measure.
Wrap tape measure around the circumference of your head, above your eyebrows and take the measurement.
Note all sizing is in cm.
Please note that this is a guide only. Sizing and fit on individual helmets can vary but this will give you a great start to getting the correct size, please check product descriptions for more details.
If you are able to pop instore, we would be more than happy to help fit the helmet and talk you through the options available.